Sustainability
Pack of Mine is committed to making mindful choices everyday to minimise our social & environmental impact on the planet. Learn more about our sustainable practices below.
Hey Neighbour!
We keep things local at Pack of Mine to give back to our community and to minimise our environmental impact and carbon footprint.
We're passionate about utilising local businesses for all aspects of our production - this includes cutting, making, printing and embroidering.
By doing so, not only are we supporting local small business, but we are minimising our environmental impact and carbon footprint.
Good Fibres All Around!
Hemp and Organic Cotton are the two, primary, Earth friendly fibres we use to create our pet t-shirts & bandanas.

Why Hemp?
A super sustainable fabric that uses less water during production, and provides a higher yield compared to other natural fibres. Hemp also provides UV protection, anti-odour properties, and superior durability, so your pet can play hard in their favourite P.O.M piece for longer!

Why Organic Cotton?
Organic Cotton is free from harmful chemicals & pesticides, eliminating allergens found in traditionally grown cotton. This makes it kinder to the Earth and your pet!
Less is More
By creating small production runs Pack of Mine can better control quality & consciously minimise the amount of waste produced. This helps to reduce our environmental footprint as well as minimise the potential for excess stock.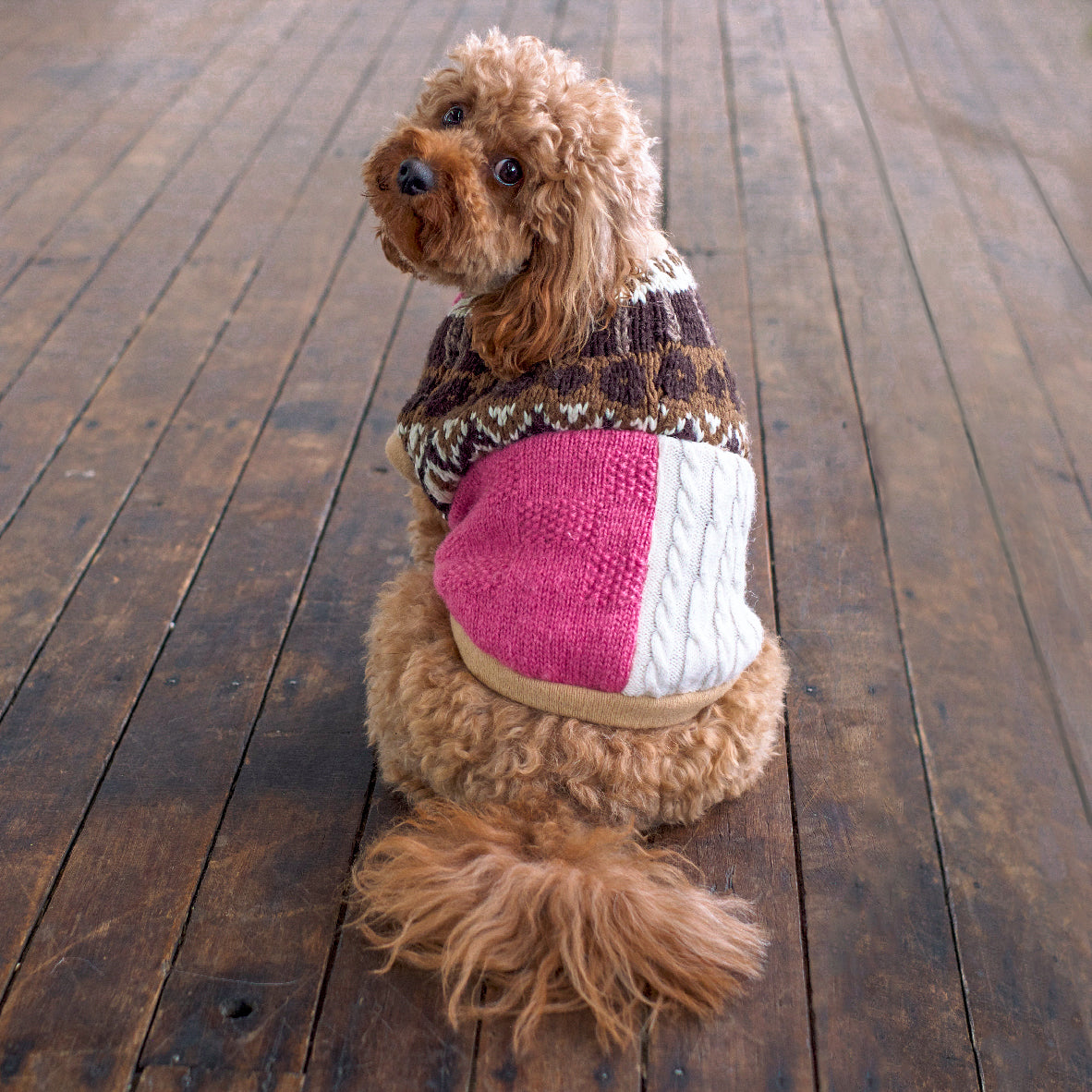 Lonewolves Unite!
Our Lonewolf Knitted Sweaters & Bandanas are upcycled & re-purposed from pre-owned garments to create one off pieces released each month.

By giving these pre-owned items a new life, we aim to reduce the amount of textile waste that could potentially end up in landfill.

Each sweater & bandana is handmade and unique - making it one of a kind just like your pet!